Our Agents
George Shea
I was born in 1969 in Sayville, New York. A small town located about 50 miles east of NYC on the south shore of Long Island. I was fortunate to grow up in a community rich in tradition and where everyone still knows your name. I am blessed with many wonderful memories of my hometown. As a child, my Mother had always encouraged me to play sports. Sometimes against my will, she said "someday you will thank me." Thanks Mom! I enjoyed being competitive and had made lots of friends. This brings me to another achievement, my friends and classmates voting me "Best Personality." My father was an honest hard-working man and our only source of income. Although he might have missed a few little league games, he was always there for me and my brother. My Dad taught us responsibility, respect, morals, and work ethic. When I finally ventured out into the world, I didn't realize the skills I had possessed. My parents had given me the tools I needed to launch a successful sales career. I am the proud Father of four children and my upbringing has enabled me to provide for my family. Life on Long Island was great but, after a few blizzards, my Wife and I decided to investigate Florida. The Sunshine State, palm trees and winters by the pool! We had decided on the Tampa Bay area. Relocating was easier said than done, but we did it with no regrets! Florida offers so much and it is a great place to raise a family. It wasn't long before I considered a career in Real Estate. Why Not? I love Florida! I closed almost 40 properties in my first year! I find it very rewarding when my efforts introduce a client to their "Dream Home" or you get your seller "Top Dollar". I pride myself on Customer Service and am a firm believer in treating others how I wish to be treated. Listening to my client's specific needs, Honesty, Hard Work, Dedication, and Commitment combined with Great People Skills have all attributed to my success. "The highest compliment I can receive is a referral to your friends and family"
---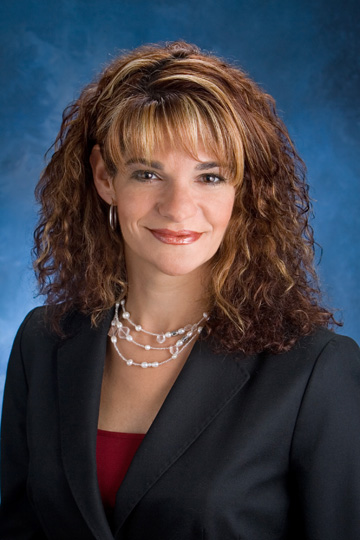 Marcia Shea
Marcia lived on Long Island, New York for over 30 years before she decided to make the "LIFE-CHANGING" move to Florida. Being able to relocate with her previous employer, JP Morgan Chase, Marcia continued her job as a credit analyst for their auto finance department. The real estate market was BOOMING in 2009, so in March of that year, Marcia decided to leave the "corporate" world and to get her real estate license. This helped to expand her family owned business, "The George Shea Team", into what it is today! Marcia's two passions in life are her work and her family. Being a Realtor helps her find great balance between the two.
---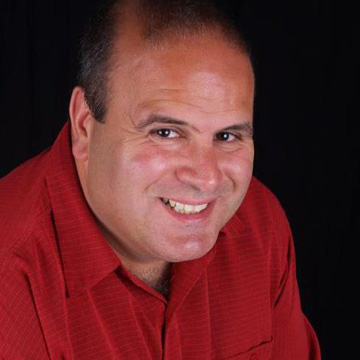 Bob Abruzzese
The first 30 years of Bob's work life were spent in the building materials business. He started in his family owned hardware store where he was responsible for its day to day operation. Bob had also worked for large construction supply outfits including Somerville Lumber, PF O'Connor, Grossmans and Home Depot. Working for these large companies, enhanced his Knowledge of the business. As a manager, Bob developed valuable human resource skills, sales, as well as training skills. The greatest quality that Bob ended up mastering was customer service part of it all. Bob learned what it took to make people happy. Very simply, meet and then exceed their expectations. Entering into his 40's, Bob had decided to change his career path. He became a Realtor in 2007. What makes Bob highly effective as a real estate agent, is his knowledge of building, his customer service skills, he is very punctual with paperwork, he has great negotiation skills, and is very computer and technically savvy.
---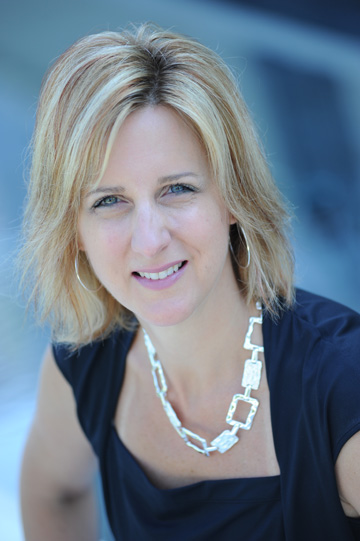 Pam Zatkiewicz
Pam began her residential real estate career in 2011 and remains dedicated to serving the Tampa community and surrounding areas. In 2006, she moved to Florida from Erie, Pennsylvania and absolutely loves it. She is familiar with all of the neighborhoods and has the ability to assist you in selecting the best one for your family's needs. She earned her BA in Hotel, Restaurant and Institutional Management from Mercyhurst College in Erie, Pennsylvania and spent her career in the hotel and restaurant industries. Once in Florida, she decided to take her experience with working with the public to a more personal level and learn all she could about the real estate market, which was once a fun pastime of hers. She makes sure she is easily available at all times for her clients, she understands buying a home is a learning experience for everyone involved and always strives to make it the best experience possible. Pam resides in Fishhawk with her husband, Greg, their three children, Seth, Marc and Leah, and shih tzu, Daisy.
---
Helen Anderson
Helen is originally from New York but grew up in South Florida. She attended school at Florida Atlantic University in Boca Raton where she received a B.A. in Sociology and Secondary Education. She moved to Lithia in 2005 where she continues to work as both a realtor and a school teacher. She enjoys spending time with her family and traveling. Her passion for helping others, attention to detail, as well as her 18 years of teaching experience and 15 years of real estate experience makes her the perfect buyers' agent for you.
---
Dianne Sanchez Dianne is originally for Canton, MA and graduated from Bridgewater State College with her BA in Business Management. Dianne has been a military wife and mother for over 20 years and has a personal understanding of the stress and hardship involved with frequent moves, starting over and finding the best home and neighborhood for your family. Dianne's has an extensive knowledge of Fishhawk and the surrounding areas to assist you in finding your new home. Her integrity, energy, hard work and attention to detail will help you with all your real estate needs.
---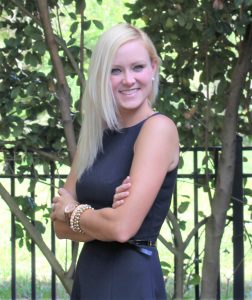 Becky Wersinger was born and raised in Orlando, FL. Her High School years were busy with Varsity Basketball, Volleyball, Softball, and Competitive Cheer leading. After high school, Becky went on to College, where she earned her Associates Degree. Becky Married the man of her dreams and they immediately started their family. After Becky's three girls reached school age, she decided to pursue a Career in Real Estate. Becky loves spending time with people and enjoys sharing her vast knowledge of the Housing Market with her Customers. All the hard work and dedication that Becky had learned during her years of playing sports and raising children, has really made her into the Well-Rounded Realtor that she is today.
---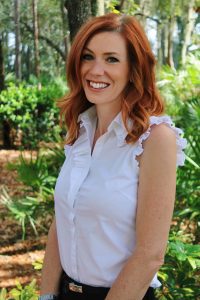 Sonia Davis
was raised in Alberta, Canada. She purchased her first house before she was 21… Real Estate has been a passion of hers ever since! After leaving the cold and snowy north, Sonia traveled the world, working on a cruise ship for several years. She eventually settled down in Florida. Her first stop was Miami, but now resides in FishHawk (outside of Tampa) with her husband and two young children. Ask Sonia what she loves about her home, and she'll tell you its wonderful community filled with great neighbors and friends. Armed with a Bachelors in Business Administration and an eye for making a house a home, Sonia can help make it happen!!
---
Kerrie Hoening
is a native of Tampa, graduating from Bloomingdale High School, in its 2nd graduation class, as well as graduating from The University of South Florida. She and her husband, Jeff, have spent the past 17 years raising their three children in the FishHawk community. Kerrie's parents were both Real Estate Brokers and invested in many properties in the area and Kerrie has been involved in sales most of her adult life. From her first job, leasing apartments near USF, to her current job, working with local businesses advertising in The Osprey Observer Community Newspaper, Kerrie has a passion for meeting the needs of individuals on both a personal and professional level. Her mother taught her to take great care in working with Home Buyers, responding to their individual needs and nurturing them through, what can be, a stressful process. She is excited with the opportunity to work with any buyer to help them find their Dream Home!
Sorry, no agents matched your criteria.